The family of Jane Rossington announce she has Alzheimers.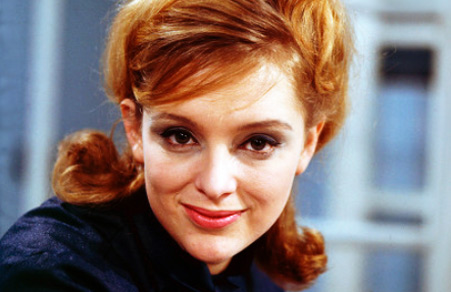 Jane is best known to television viewers for her role as Jill in Crossroads, where she played the on-screen daughter of Noele Gordon's Meg Richardson. Jane starred in the soap from its first episode in 1964 through to its very last in 1988.
She reprised the role once more for a new version of the saga in 2001. Other roles include a cameo as Jill in Channel 4's gritty Brookside and longer running parts in ITV medical drama Emergency Ward 10 and radio soap The Archers.
Jane's husband David Dunger spoke about Jane's life with dementia in a radio interview with his presenter brother Rob, on Felixstowe Radio earlier today.

"It started about six years ago… We used to go a week's skiing holiday every year. And we were somewhere in the Alps and it was lovely. And she went down in the lift early and I said 'I'll meet you at such-and-such a restaurant and if you're first I'd like a large beer please, and if I'm there first I'll get you a glass of wine'. Well, that was the first time I noticed she really lost it. She went down the mountain, she didn't go back to the hotel she didn't turn up at the restaurant… she was completely lost and befuddled.
"Then little thing started to happen, she came more and more distracted. Her memory went, she became less [physically] able. And it was so distressing to see it happen. There's little periods where there's a degree of stability and then, like over the last two weeks, there's noticeable deterioration." – David Dunger
You can hear the full interview with Rob Dunger speaking to David here.
Alzheimer's is a type of dementia that affects memory, thinking and behaviour. Symptoms eventually grow severe enough to interfere with daily tasks. Fellow Crossroads star John Bentley – who played Meg's husband Hugh Mortimer – also was diagnosed with Alzheimers. John passed away in 2009.
"It's rather sad in a way …next week on the 16th of June is our 50th wedding anniversary and …when you're married to somebody who has dementia the one thing you really miss is conversation. You can talk to the person and they'll say 'yes' and 'no' and they'll understand… but you can't have a conversation." – David Dunger