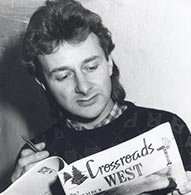 Welcome to The Crossroads Years, the storyline database from the Crossroads Fan Club.
Foreword By John Jameson-Davis, founder of the Crossroads Appreciation Society.
"A few years ago Peter Kingsman spent a full week at Central Television working for UK Gold and managed to get hold of a copy of these items thanks to the archive team in Birmingham.
ATV and Central kept every episode of Crossroads in script form; a valuable source of information on the show now stored on microfilm rather than the paper documents to save space. Central allowed us to make duplicates of the first six episodes, and various ITC Synopsis information.
However, they copied very badly. I later typed them all out on my old Amstrad and this has now been formatted into a modern document. So here it is in all its glory, our exclusive look at classic episodes of Crossroads. Especially episode one, as originally penned by Peter Ling. I'd forgotten so many aspects of this wonderful first episode, especially the ending. Episode two follows with the cliff-hanger where Meg meets Carlos, expecting him to be a woman."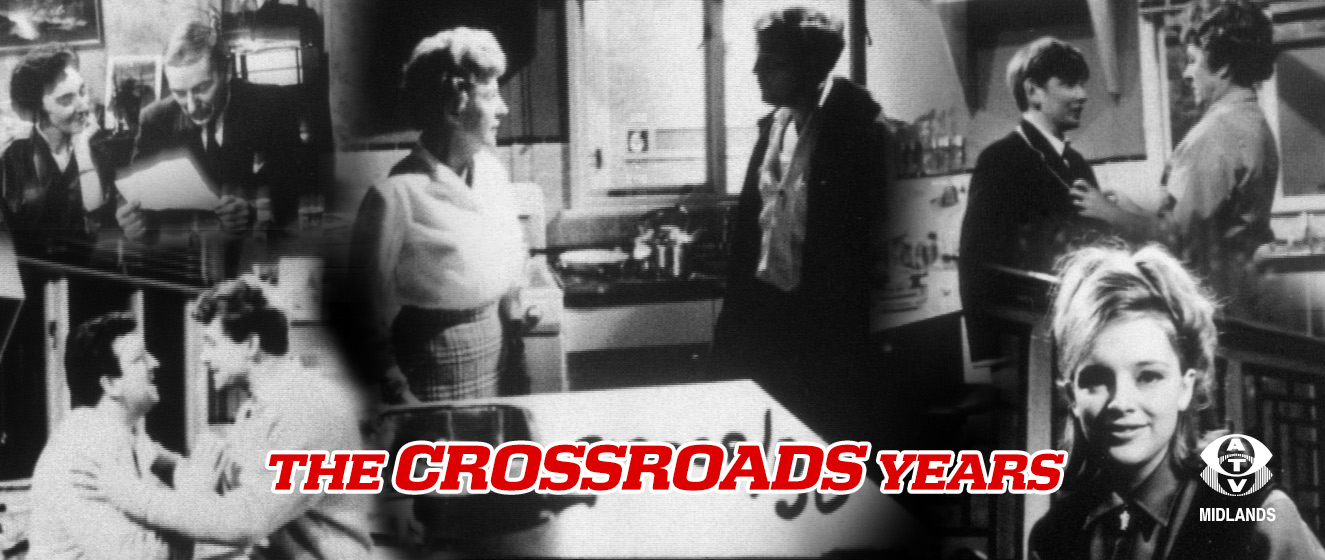 CROSSROADS was a daily serial that aired on commercial television in the UK from ATV. It was produced in Birmingham and revolved around the stories of a Midland Motel and the village of Kings Oak.
It starred West End actress Noele Gordon in the lead role of Meg Richardson, later Mortimer, the owner of the Crossroads Motel of which the programme took its title. The episodes were also screened in several other countries including France, Malta, China, and Australia.
Here we bring highlights of each years' story-lines from the ATV years which ran from November 1964 to December 1981. Where possible we'll also throw in facts and trivia from the months in question, such as first appearances of characters and key episode numbers. 
Chose a year from the menu, it will then take you to monthly highlights of plots and facts.
---
---
CROSSROADS continued under the new production company Central Television through to April 1988 and was revived for a short period in the 2000s when Carlton attempted an unsuccessful revival. You can see highlights from storylines beyond 1981 at CROSSROADS ONLINE with their TV Listings guides.

---
Information from TV World, TV Times, ITC Synopsis Press Releases and the Central Television Archive (1997).