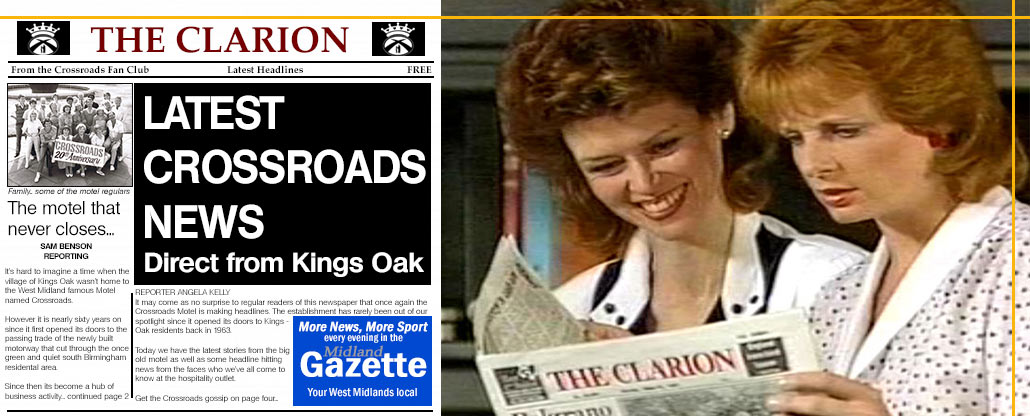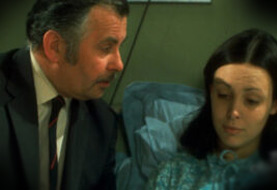 Actor Graham Rigby dies aged 94

Graham who appeared in Crossroads as Charlie Forward, intermittently, between 1965 and 1979 died last month. As well as appearing in the Kings Oak saga he also had eight different roles in Granada's Coronation Street as well as other 'serials' including Compact, The Newcomers and Emmerdale Farm.
Graham died peacefully at Queens Hospital Burton on April 5th 2021.
---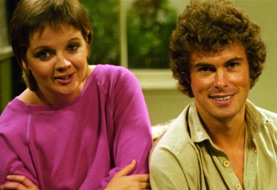 Crossroads' David Moran passes away
The performer, best known as Kevin Banks from 1980 to 1985, has died. The news was provided to the fan club by friend and former colleague Angela Webb who, of course, played Iris Scott at the same time in the series.
As well as Crossroads David also appeared on LWT's children's series Metal Mickey, BBC One political sitcom Yes, Minster, LWT sketch series Cannon and Ball and also their education sitcom Mind Your Language.
---
40 Years On… Glenda and Kevin's wedding
It's forty years today since Glenda Brownlow said 'I do' and became Mrs Kevin Banks.
The wedding saw the start of many big storylines for the couple including becoming the parents of soap opera's first test tube baby in January 1984.
---
Independent Review to take place over Neighbours racism claims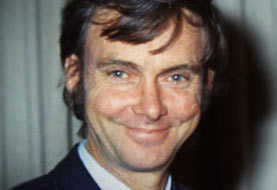 The latest reports suggest that the Reg Watson created programme will see an independent review take place over allegations of racism at the studios of the long-running saga.
The series has been at the centre of accusations by performers Shareena Clanton and Meyne Wyatt who both recalled alleged "multiple racist traumas" on the set of the Fremantle Australia Production.
---
Reg Watson's Neighbours serial in racist claims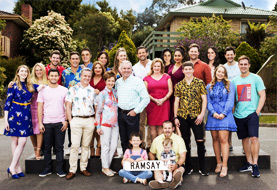 The Australian saga has seen two former Aboriginal-Australian cast members accuse the show of racism while working at the studios of the long-running daily soap.
The alleged incidents happened on the Neighbours sets from 2014 onwards with Shareena Clanton and Meyne Wyatt both using social media to highlight that, they state, their time at the Melbourne based show was far from a happy time.
---
ITV celebrate Johnny Briggs with a special documentary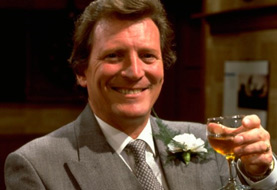 The former Crossroads actor, who became best-known as Coronation Street's Mike Baldwin, will be the subject of a primetime ITV documentary next week.
Street stars past and present recall working with a cast legend, and famous fans of the show take a fond look back at some of Mike's biggest ever storylines; including his affair with Deirdre Barlow and bitter rivalry with her husband Ken, a love triangle that had the whole nation gripped.
---
Carlton's Crossroads remembered Twenty Years on
The 20th anniversary since Crossroads was relaunched by Carlton Television has been marked online.
The Crossroads Fan Club and cast members of the 2001-2002 series have been reflecting on the reborn soap opera two decades since it returned to ITV screens in a blaze of publicity.
---
The Young Doctors gets a major DVD release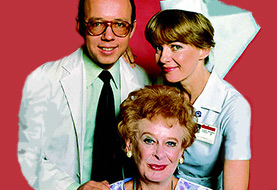 For the first time, 250 episodes of Reg Watson created The Young Doctors is to be released on DVD.
The Young Doctors followed the lives and loves of the staff and patients of the Albert Memorial Hospital, the programme became the longest-running commercial television drama in Australian television history when it took the title from Number 96, and it was the first Grundy serial to sell internationally. The Young Doctors was a ratings smash in the UK and it knocked The Benny Hill Show off the number one spot in New Zealand.
---
Johnny Briggs dies aged 85
Actor Johnny Briggs – best known as Mike Baldwin in Coronation Street – has died his family announced. Johnny had a long career with many film and television credits to his name.
He joined ATV's Crossroads in October 1972 remaining with the series until December 1974 and formed part of many of the key storylines during that time, including wooing Diane Parker (Susan Hanson) and getting involved with a gangster run casino.
---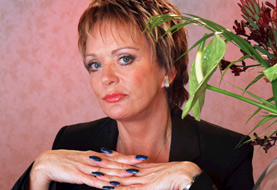 Sherrie Hewson's Corrie axing was a laugh for the new producer
Sherrie Hewson's agent, Melanie Blake, has spoken to Duncan Lindsay at the Metro paper about the actresses axing from Coronation Street at the height of the performer's popularity with the audience.
While it was sad for the Corrie viewers it enabled Sherrie to first join Carlton Television in Nottingham on sitcom Barbara which lead to her 2001-2003 stint as receptionist Virginia Raven in the 'reborn Crossroads'.
---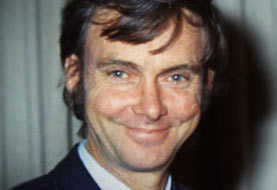 More Sons and Daughters for DVD
From Crossroads producer Reg Watson in 1982 came Sons and Daughters for the Seven Network in Australia. Produced by Grundy Television the series has been screened in the UK on ITV, Channel 5 and UK Gold.
Now fans of the hit saga can relive further episodes in the second 'collection' release. The first collection DVD was issued in November last year.
---
Former Central Television Studios repurposed as Covid Vaccination Centre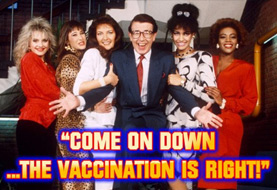 The one-time East Midlands Television Centre, once home to Central Television and Carlton Studios, has become one of the major Coronavirus vaccination centres.
The Nottingham site, on Lenton Lane, was host to many of ITV's top shows including The Price Is Right, Family Fortunes, The Upper Hand, CITV, Blockbusters, Barbara, Boon and the revival of Crossroads.
---
West End theatre star Jean Bayless dies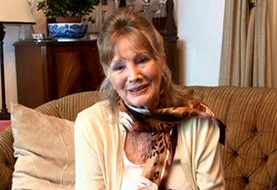 Jean, who appeared in the 1970s as Cynthia Cunningham in Crossroads, passed away on Friday 5th February her family announced. As well as the motel saga she had a long theatre career including being the first person to play Maria in The Sound of Music in the UK and a Broadway leading role in The Boyfriend.
The singer and actress was a keen supporter of the fan club and also the Crossroads Care charity, giving her time to both ventures many times over the years. She last provided a 'Christmas message' to the fan club in 2017, reprising her role of Cynthia Cunningham one last time.
---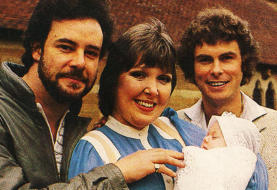 Crossroads' Simon Albu dies
Simon, a senior broadcast cameraman at ATV and Central Television, became part of  Crossroads' story when in 1983 his real-life daughter Emily was to play soap opera's first test-tube created baby following an IVF storyline.
---
Tony Hatch gifted with royal gong
Tony Hatch, OBE, has been recognised for his services to music and charity in the Queen's Birthday Honours.
---
Remembering Margaret Nolan
Actress Margaret Nolan passed away on October 5th 2020 it was recently announced. Maggie played an important character in Crossroads – and indeed British Soap Opera as Denise Paget in the serial back in 1983.
---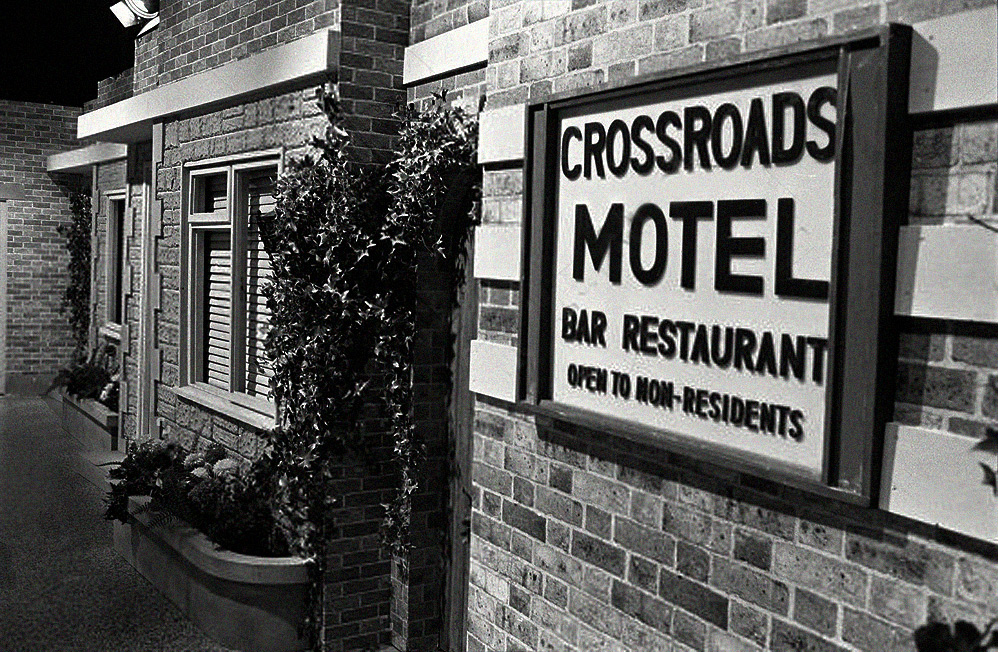 'Lost' Crossroads photography rediscovered
A selection of ATV-era Crossroads photographs has been unearthed after over a decade of being 'lost'. The collection, discovered in the REX Features vaults are from the early to mid-1970s.
---
Remembering Heather Chasen
Actress Heather Chasen, best-known to soap viewers for her roles in The Newcomers, Crossroads and EastEnders, passed away yesterday, May 22nd 2020.
---
Crossroads Caring for Carers Gains top Care Quality Commission rating
Crossroads Caring for Carers in Worcestershire are 'thrilled' that they have been awarded a rating of 'Outstanding' by the Care Quality Commission (CQC).
The caring charity was established by ATV, ITV and in co-operation with the serial in 1973 following a storyline in Crossroads. The patron for Caring for Carers Worcs is Adam Chance (1978-88/2001-02) actor Tony Adams.

---
Actor George Mikell dies aged 91
George featured in Crossroads in an early storyline as Harry Warner. George was born on a farm in Bildeniai, Lithuania, in April 1929 and named Jurgis   Mikelaitis. In 1949 he emigrated to Australia and moved to the UK in 1957.

---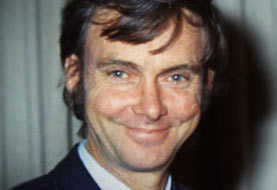 Reg Watson dies aged 93
Producer, writer and director Reg Watson has died after a short illness. Reg was the force behind getting Crossroads on the air back in 1964, having first mooted the idea back in the late 1950s for ATV to produced a five-days-a-week serial.
As well as bringing the motel to life he, down under, also gave us The Young Doctors, Prisoner: Cell Block H, Sons and Daughters and of course the major television saga Neighbours.
---
Original 'Crossroads Motel' building demolished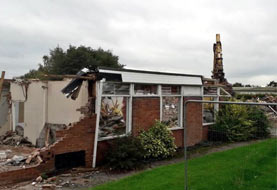 The site at Walford Hall, Baschurch, Shropshire, has finally been bulldozed. It was used as the outdoor motel setting from 1964 through to 1981 when its end on-screen came with the infamous inferno and departure of Noele Gordon as Meg Mortimer.
The complex, a college, in reality, comprised of a Georgian manor house and 1940s, 50s and 60s extensions. The house, Grade II listed is all that remains.
---
Tony Adams opens Crossroads Care Telephone Box
Tony Adams, best known for television medical drama General Hospital and daytime serial Crossroads, on Monday (June 24th 2019) opened the Crossroads Caring for Carers Worcestershire 'information kiosk' in a ceremony attended by local dignitaries, a BT representative and members of the local community including the village postman and regional BBC Radio.
Supporters of the charity as well as members of the saga's official fan club also popped along to the site to see Tony open the fund-raising and promotional kiosk.
---
Actress Sandy Ratcliff dies aged 70
Sandy is best known of course for her iconic role of Sue Osman in BBC One saga EastEnders,  however, she made her first soap opera regular appearance in Crossroads in 1974.
Sandy passed away earlier this week. She had been battling ill health and other issues for many years.
---
Crossroads Caring for Carers raises funds via new Lottery scheme
The Crossroads Care, Crossroads Caring for Carers Worcestershire branch is hoping to raise funds via a new local Lottery scheme, www.worcesterlottery.org.
The caring charity was founded by ATV and the Crossroads team in 1974 following a storyline in the serial which saw Sandy Richardson (Roger Tonge) unable to walk after a car crash.
---
Dorota Kwiatkowska and Lew Luton deaths
Actress Dorota Kwiatkowska, who also performed under her married name of Dorota Rae, died last month. She appeared in Crossroads Kings Oak as receptionist Paloma Gazarowski.
We have also recently been informed that 1960s Crossroads actor Lew Luton died in April 2018 aged 84. He featured as motel manager Geoffrey Steele in the programme.