Jane Gurnett reflected on her time at Carlton Television for the 40th anniversary of Crossroads. Jane, of course, was popular hotel Manager Kate Russell, between 2000 and 2003.
Many storylines involved Kate over the series including having an affair with hotel chef Billy Taylor, the death of her husband Patrick and the hotel falling out of her control first to old flame Vic Barnes and then pal-turned-rival Angela Samson.
What are your favourite memory/memories of your time in Crossroads when it returned to production in late 2000?
The times when we would all pull together and really get through the work and feel a sense of achievement.
Do you visit any of the Crossroads internet sites such as Crossroads 2001 or The Crossroads Appreciation Society?
No, because I'm hopeless on the computer.
What was your overall favourite storyline?
I didn't have one, because it just rolled one into another. Each thing affected the next event.
What was your opinion of Crossroads 2003, much has been said of the timeslot it was given, particularly since it was apparently targeting an audience it couldn't get, but was such a massive revamp in the way it happened helpful to Crossroads' cause?
I really don't know I only know that different people have different ideas and no one is trying to sabotage themselves. I am/was as sad as anyone that Crossroads came to an end. I think that the constant changing of time slots at the very beginning of Mark II, then taking it off for months doesn't really help.
But I can't believe that anyone would try NOT to make it work. Where is the sense in that? Ultimately I work from the premise that all I can do as an actor (a small cog in the wheel) is commit to the work I do and do my best and enjoy myself.
Do you keep in contact with ex-cast members?
Yes, quite a few.

Much has been said about how New Crossroads failed to build on the past and facts/continuity/style/feel of old Crossroads and was, to all intents and purposes, not "Crossroads as we remember it". How would you respond to that?
Perhaps changes should have been a little slower but really it is all very well in life to be wise with hindsight. I don't blame anyone.
What are your favourite TV shows?
I don't watch much TV but I loved Ally McBeal and Sex and the City.
What would be your dream role on stage, film or TV?
I don't have one, I just love to work and have fun!
What is your opinion of the 2003 axing?
A great shame.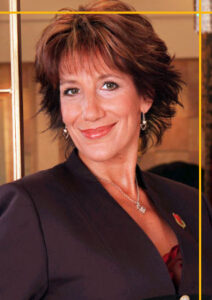 In your opinion, do you think Crossroads will ever come back to UK commercial television or another channel in light of the spectacular way that Mark III failed?
I doubt it. Sadly – But you never know!
What are your plans for the future?
Doing a play in Chichester called Three Women and a Piano Tuner. Possibly a film in October.
What is your favourite music?
Jazz, Classical, R&B.
What are your favourite films?
Green Mile, The Piano, Cry Freedom, Thin Red Line.
Thank you, Jane, is there anything else you would like to add for the fans?
Yes, thank you, really thank you, I loved the character of Kate and so thank you for taking such an interest.
---
Interview conducted for the Crossroads Fan Club by Tony Wilson, 2004.
---