A thumbnail guide to Crossroads creators Peter Ling and Hazel Adair.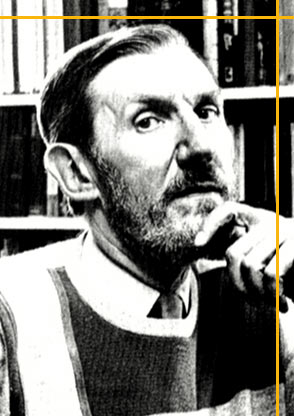 Peter Ling
Born 27th of May 1926, in Croydon Surrey. He was the only child of Theodora, a schoolteacher and Fred Hugh, a member of the Magic Circle who appeared in concert party. A pupil at Whitgift Grammar School, Peter was an Ovaltinie, performing on the children's radio show. His first piece was published in Good Housekeeping at the age of 13. His first novel, 'Voices Offstage' was published five years later.
During the Second World War, he was a Bevan Boy. Peter was tall and slightly built so was considered unsuitable for underground work. He spent the long train journeys to Nottinghamshire reading Jane Austen. He subsequently served in the Pay Corps, and on demobilisation, he was found to have TB. In the sanitorium, he started writing for BBC radio as well as providing the 'Three J's' text stories for the Eagle comic.
He moved on to the new medium of children's television, writing 'Whirligig' in 1950, a children's programme which included puppets, music from Steve Race and Edmundo Ros, and on which Rolf Harris made his TV debut. Sheilah Ward, an aspiring actress on the programme, was to become Peter's wife in 1954.
He also wrote 'Happy Holidays', starring Hattie Jacques, John Le Mesurier and Clive Dunn. Peter became Children's Script editor at Rediffusion, as it then was; but also indulged his love of detective stories as a regular writer for one of the 1950s top series, No Hiding Place. He also wrote episodes of Dixon of Dock Green and The Avengers. While still with Rediffusion he presented a schools programme Just the Job, the theme tune to the show composed by Eric Spear of Coronation Street fame.
Peter hawked songs round London's tinpan alley and in 1961, a single for Matt Monro, 'Why Not Now' reached the charts. The 1960s saw a prodigious TV output including Champion House, Sexton Blake, and the Mind Robber episodes of Doctor Who. Hazel Adair knew Peter from the children's slapstick programme Rumpus Point and asked him to work with her on a new series Compact, which was a twice-weekly dramatisation of life in the offices of a glossy magazine.
Whilst that was still running, Lew Grade asked the duo to write a new daily serial for ATV. He wanted them to develop another writer's idea for a series set in a boarding house, but Peter and Hazel were not keen. Grade told them they would have to convince him that they could come up with something better and over the weekend they devised Crossroads, centred around the much more glamorous concept of a motel, which starred Noele Gordon as Meg and was tea-time viewing for millions four days a week from 1964 until 1988.  Peter was aware of the criticism of the programme for its wobbly sets and lack of rehearsal, later affectionately parodied by Julie Walters and Victoria Wood in Acorn Antiques.
Crossroads was not afraid to tackle social issues. Sandy Richardson (Roger Tonge) was injured in a car accident and became the first major paraplegic character in British soap opera. Meg's adopted daughter Melanie Harper (Cleo Sylvester) the first black character to appear regularly in a British soap, Garage mechanic Joe MacDonald (Carl Andrews) also a later popular regular and a test tube baby was born to Glenda and Kevin Banks.
The programme maintained good ratings and a loyal audience; high profile fans included Mary Wilson, the wife of former Prime Minister Harold Wilson. Peter always put the viewers first. For instance, one Christmas it had been decided that Hugh Mortimer, (Meg's husband played by John Bentley), would have a heart attack on Christmas Day. Peter fought successfully against the idea, 'I knew that a lot of people would be sharing that Christmas Day with the programme, and for them it would be joining in half an hour of a family party. Suddenly to crash it all to the ground with bad news would ruin their Christmas too.'
Peter was an originator of the Radio 2 soap 'Waggoner's Walk', which replaced the long-running Mrs Dale's Diary in 1969. It reflected the swinging sixties and featured three young women, sharing a flat in Hampstead. One lived with her lover, another had an illegitimate child and married a homosexual, and the third's marriage broke up – all controversial issues at the time. In the 1970s, it had four million listeners a day (more than its Radio 4 rival, The Archers). It ran until 1980 when it fell victim to budget cuts.
Peter was an active member of the Writers Guild, and joined the Hastings Writers Group, encouraging younger writers, notably the Fantasy novelist, David Gemmell.
Peter supported the Stables Theatre in Hastings Old Town and was part of the group that fund-raised tirelessly in the 1970s to ensure that the building would remain in community use. As an amateur he directed over a dozen plays there, having absolute control over the finished product, which was not the case in his professional work.
After Crossroads finished Peter found it difficult to get work in television, so he went back to radio. He wrote a number of single plays as well as adapting Sherlock Holmes stories, and Arnold Bennett's novel, 'Imperial Palace'. The cast of his Crown House series, an aristocratic family saga, included Martin Jarvis, Jane Asher, Margaret Rawlings, Dinah Sheridan and Gayle Hunnicut. A trilogy of romantic costume novels was a big success in the USA and bought by CBS-TV for serialisation. Peter's last novels drew heavily on his childhood and the Second World War period.
Peter developed Alzheimer's Dementia but was able to disguise the symptoms for some years thanks to his ingrained habit of making lists for everything and his personal charm.  He died on the 14th of September 2006, after a short illness. His wife pre-deceased him and he is survived by his four children.
Written by Vicky Ling
Peter's daughter
---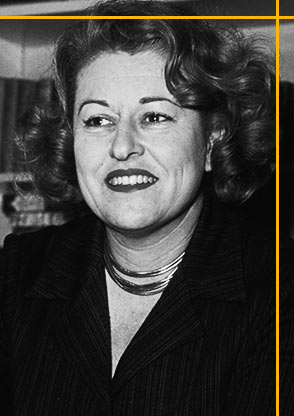 Hazel Adair
Born Hazel Willett in Darjeeling, India. Her father, Edward, worked as an engineer in Calcutta during the Raj. He and his wife Ada returned to Britain when their daughter was nine months old, they divorced in 1923 with her mother remarrying later Edward Hamblin.
Adair started her television writing career in 1951 on the science-fiction series Stranger From Space which ran until 1953. She then wrote and devised her own drama series in 1955, Sixpenny Corner. This was commercial television's first daily drama serial running for 10 minutes every morning, the show later moved to evenings when ITV Daytime ceased transmitting due to poor ratings.
Sixpenny Corner ran until the summer of 1956. Emergency Ward Ten launched in 1957; it was the first UK hospital drama-serial and the first kind of long-running twice-weekly drama by ITV. Ward Ten ran for a decade and later was revived by ATV Network, for independent television, as General Hospital from 1972 to 1979.
Hazel had submitted some storyline ideas to the producers for the medical plots, which later saw her play a bigger role with the format when it made the move from the small screen to the big screen. Along with the creator of the TV series, Tessa Diamond, Adair co-wrote the film version of the ATV medical drama.
The 1959 movie was titled; Life On Emergency Ward Ten. She then left television, for a short while, to start working on another movie in 1961 – Dentist On The Job.  This comedy offering was co-written with Bob Monkhouse. Then she joined forces with Peter Ling in 1961 for the BBC soap Compact, the twice-weekly saga that ran until 1965 – Crossroads, it was claimed, helped killed it off! During Crossroads' early years, she co-managed the Writers' Guild with Denis Norden, leading to a six-week writers strike at ATV when Ling and Norden complained about low pay.
She devised Champion House, again with Peter Ling in 1967, this one-off series ran for 30 episodes. The 1970s saw British comedy films fall into decline, however, it didn't stop Hazel trying to revive it with Pyramid Films with Kent Walton. Using the screen name Elton Hawke, and other pseudonyms, Adair wrote and produced a series of saucy sex movies including Virgin Witch and Keep It Up Downstairs. Her last major movie was the 1979 thriller Game for Vultures, starring Richard Harris and Joan Collins.
---
Images courtesy of Vicky Ling. Research by Ian Armitage, Elizabeth Garrett and Alex Loveless. Additional material courtesy of Vicky Ling.