John Scholes is a name – if you're a fan of British and Australian television drama of a certain era – you'll recognise immediately.
With a CV that almost seems never-ending, John can safely say he's appeared in some of the most popular, and most loved, productions in television history. We'd like to include Crossroads in that roll call of course!
Here John talks about his time on the Midland soap, and how he was the pivotal part in making the series' biggest ever event happen.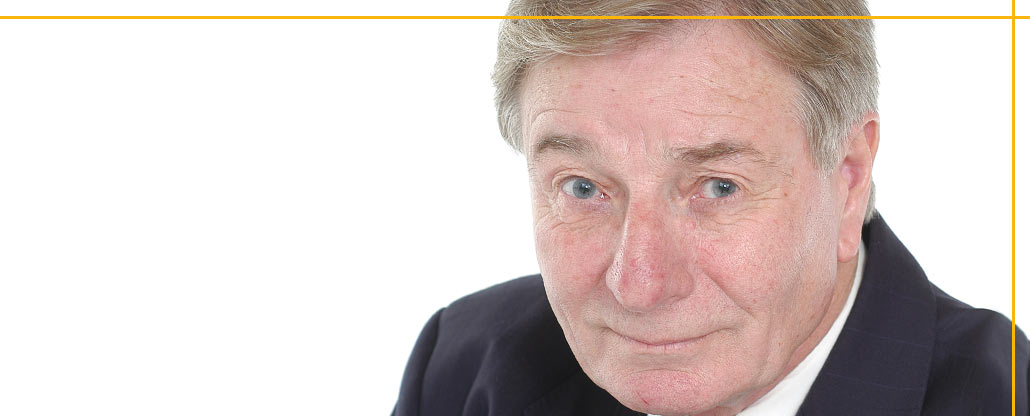 As the character of Don, how long did you appear in Crossroads? What were the main storylines you were involved in?
Don Westbury appeared in only about half a dozen episodes of Crossroads but was an important character in so far as he was the catalyst in the storyline. He, it was, who precipitated the "marriage of the decade" between Meg (Noele Gordon) and Hugh (John Bentley) by confronting Hugh with serious financial problems back in Australia.
Don was an Aussie business partner and insisted that Hugh return to Oz to sort things out. This gave Hugh the idea of proposing to Meg and to marry in Oz.
How did you get the part in Crossroads?
I got the part of Don after my agent sent me to Birmingham to meet the producer Reg Watson. I was very happy working on Crossroads – especially as I was involved in the episode that was Reg Watson's final one before going to his native Australia. Though there was sadness among the regulars there was a festive atmosphere with many practical jokes being played on set. One joke involved the cameras coming up on the hairdressing salon to find not Roger Tonge in the chair but one of the PG Tips chimpanzees looking very professional.
How much input did the Scriptwriters give you to your character?
I really can't recall that the scriptwriters were very involved in rehearsal with my character.
What was it like working "As Live" and did much go wrong?
Working as live had its moments of high anxiety. To my own chagrin, I recall that I fluffed my very first line. Instead of saying to John Bentley "G'day, Hugh", I said "G'day, Don" – which was my name. I got it right on take two.
What was it like working with such an icon as Noele Gordon?
Working with Noele Gordon was fun but had an element of strangeness – even farce – about it. To explain. In the first week of rehearsal neither I nor anyone else saw Noele as she had an extremely bad cold and confined to her bed. I rehearsed our scenes with her over the telephone.
Finally meeting her on filming day I was pleased to find her a great professional and a very friendly lady.
Who was your favourite character?
My favourite character would have to be Amy Turtle – wasn't she everybody's?
Who was your favourite actor to work with or watch work?
My favourite actor on set was probably John Bentley as he had a great sense of humour with an infectious and loud laugh. He had a penchant for coming out with "The balloon's going up" every five minutes or so and laughing like a drain. I never knew what it referred to but it certainly amused me. [see John Bentley's Interview here for the explanation!]
How did you come to leave the show?
I left the show as my contract was up and Don had done his job ie, getting Hugh and Meg to the alter.
You have appeared in many great shows over the years, what was it like working on The Young Doctors in Australia compared to Crossroads in Birmingham?
I was fortunate enough to work on other series of Reg Watson in Australia including The Restless Years. The scenes I was in for that series (and for Young Doctors and Lovejoy etc) were all on location without the usual studio.
Did you ever watch Crossroads after you left?
I was rarely able to watch Crossroads as I was invariably "on the road" doing theatre work and then in Oz where the show isn't shown.
What have you been up to since leaving Crossroads?
Since working on Crossroads all those many years ago I have appeared in a great many UK television series including Lovejoy, Van der Valk, Special Branch, Z-Cars etc. As well as Australian shows such as Water Rats, Homicide,Contrabandists etc. Mostly I have done theatre in UK, Australia, Germany, Slovakia etc. Back in the early nineties I worked with Shona Lindsay in a stage musical called Bernard Tropp and the Unfinished Musical. Shona had been a regular in Crossroads. She is about to surface in Seven Brides for Seven Brothers soon in the West End.
---
Interview conducted by Mike Garrett for the Crossroads Fan Club. With thanks to Darren Gray.
---