Location production notes from July 1965 when ATV recorded several episodes worth of scenes to be 'inserted' into episodes at Walford Hall and Baschurch in Shropshire.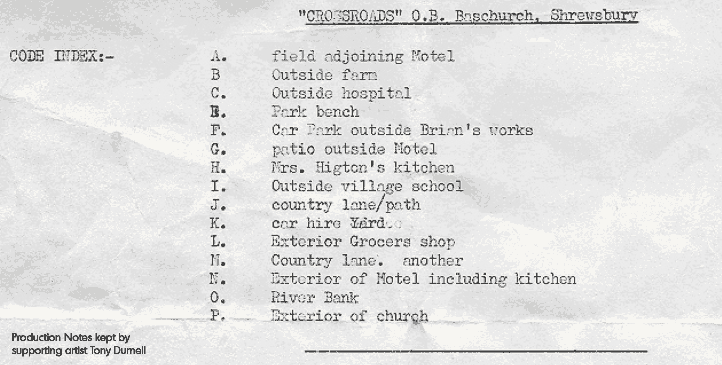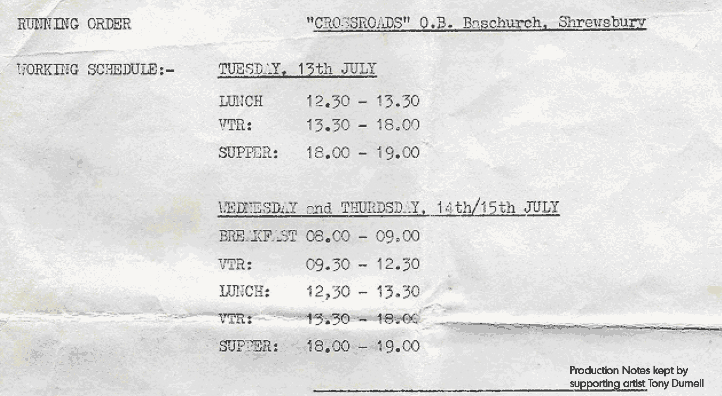 ATV was very proud of their OB units, which had been produced especially with PYE, CBS, and a French broadcaster in 1959 and therefore used them whenever possible. Here the VTR text shows Crossroads from the beginning was using a mixture of OB Videotape recording and the more common of the era film cameras for outside work.
ATV's film cameras in the Midlands were shared with ATV News. A television expert tells us:
"As this will pre-date lightweight EFP cameras by some years this must have been done as a full OB with a scanner. It also meant they could use the studio cameramen to operate the OB cameras as in those days the unions would not allow studio cameramen to operate film cameras (it was a different union)."
---
With thanks to Tony Durnell and John Drury for the ATV production notes. Pictured top ATV launches their OB Tape Recording Unit in 1959.