Love is very strange, it can come and go…
Sons & Daughters fans will be thrilled to learn that Via Vision Entertainment will be releasing the complete second season of the serial on DVD on the 3rd March reports Darren Gray.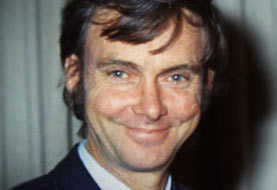 In these thrilling episodes, David Palmer (Tom Richards) will find himself banged up in prison after being wrongly accused of murder.
Scheming Patricia Hamilton (Rowena Wallace) is heading for a full-blown nervous breakdown, and divorce could be on the cards for young lovers Kevin (Stephen Comey) and Lynn (Antonia Murphy).
Elsewhere Barbara Armstrong (Cornelia Frances) needs lifesaving brain surgery after being kicked in the head by a horse, and former prostitute Jill Taylor (Kim Lewis) is raped by mechanic Terry Hansen (Andrew Clarke).
Fiona Thompson (Pat McDonald) is left reeling when she learns that the rapist could be her 'dead' son, and ruthless Dee Morrell (Mary Ward) has decided that playboy Wayne Hamilton (Ian Rawlings) will father her grandchild.
Sons & Daughters was created by Crossroads producer Reg Watson for the Seven Network.
You can pre-order Sons & Daughters season 2 from the Via Vision website.
---