UK Neighbours viewers battle to 'save' soap from the chop.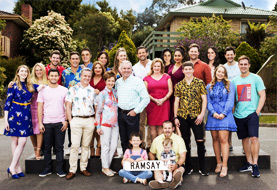 It's Reg Watson's last well-known serial still on air in the UK and Australia, and fans of the show were distraught when this past week it was revealed Channel 5 will not be continuing to financially support the programme, taking Neighbours off-air this August.
A petition for another broadcaster to step in and keep the goings-on in Ramsay Street on-air has been launched while the original theme tune – by Tony Hatch and sung by Barry Crocker – has headed to the top of a number of download charts including iTunes and Amazon.
The programme launched in 1985 in Australia when former Crossroads boss Reg Watson decided a serial set around several families on a cul-de-sac could be a ratings hit. The then Grundy Production initially aired on the Seven Network before switching to Network 10. In the UK Neighbours has aired on BBC One, but has spent the last 13-years on Channel 5.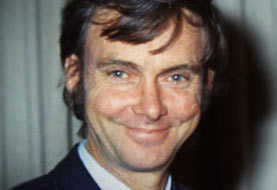 During Reg's time with Crossroads, he actively sought performers from various backgrounds including boyfriend of Marilyn Salmaan Peer as Jamil and Cleo Sylvestre in 1969 as Meg's adopted daughter Melanie Harper, while the show brought in soap opera's first black family in 1974 with the Jamaica-born James family that included actress Elizabeth Adare and later Carl Andrews as Joe McDonald and Merdelle Jordine as Trina Jameson. Reg also oversaw ground-breaking plots including soaps first regular disabled character, a blind character and also introduced the work of the Samaritans into a storyline. The social awareness continues in Neighbours with that perfect blend of comedy, drama and issues.
Reg Watson died in 2019 aged 95.