Walford Hall buildings bulldozed.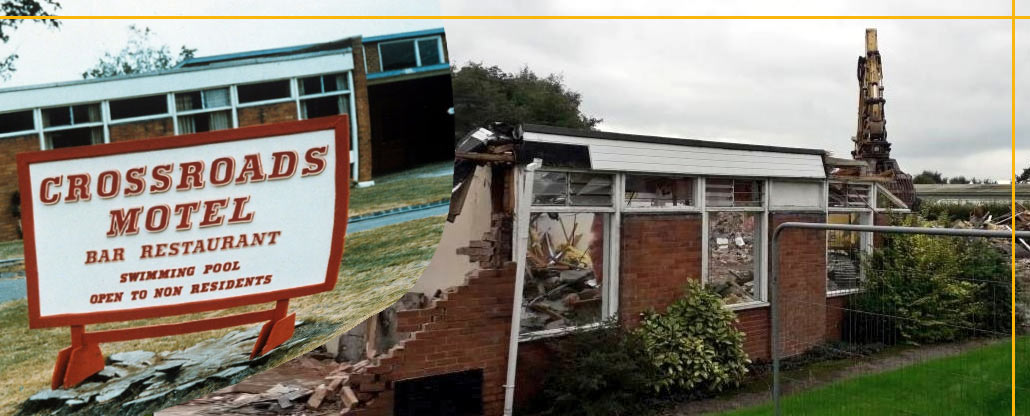 The exterior of the Crossroads Motel from 1964 to 1981 has finally been demolished.
The site, discovered by producer Reg Watson in the 1950s when overseeing ATV's Midland Farming, is actually a college near Baschurch in Shropshire.
Walford Hall's 1950s buildings doubled as the motel and its grounds while a Grade II listed Georgian house doubled as the Richardson family home. The site also hosted another manor house and several farm buildings that were used to illustrate the series' fictional village of Kings Oak.
Storylines shot at the complex include the very first scene showing a car driving up to the motel and the motel explosion of 1967 as well as the Miss Crossroads of 1968 featuring Bob Monkhouse on the driveway.
While the buildings built in the 1940s and 50s are being demolished the house will remain as part of a new college complex. Sadly out of 100s of scenes recorded at Walford Hall, only one 30 second film clip of the location survives in the ITV Archive.
---
Images courtesy of CAS Facebook/Dave Matthews.