Heather Chasen has passed away, it has been confirmed.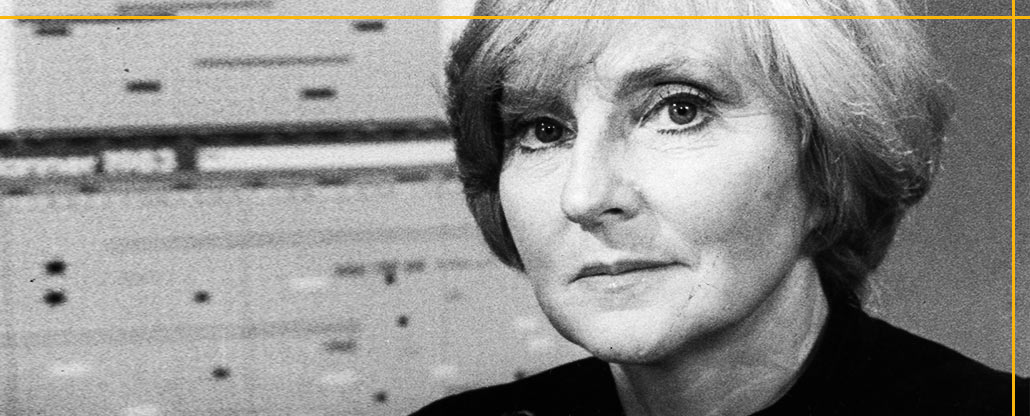 The performer was best known as Valerie Pollard in the Central Television era of Crossroads and later for a memorable stint in BBC One's EastEnders.
Heather, who you can read an exclusive CAS interview with here, passed away yesterday, May 22nd, aged 92. Heather Jean Chasen was born in Singapore to Agnes and Frederick Nutter Chasen. Her father was a well-known English ornithologist who fought as a trooper with the Norfolk Yeomanry in World War I. Her sister Christine Elizabeth was born in 1931 but seven years later their parents' marriage was over.
Trained at RADA Heather's early film roles included the 1949 movie Meet the Duke while television parts came with Rediffusion's No Hiding Place in 1959 followed by other spots in shows such as ITC-ATV's Danger Man in 1961, BBC One's Dixon Of Dock Green in 1962 and her first regular part as Caroline Kerr in BBC One's mid-sixties soap opera The Newcomers.
The award-nominated actress began her theatre career in 1960, touring with Douglas Fairbanks, Jr and Sybil Thorndike. She married John Webster in 1949 and they had one child together, Rupert. He followed his mother into theatre and small television parts in the sixties and seventies. The 1970s were also a buoyant time for Heather with a lead part opposite Stephanie Beacham in Thames Television's daytime business drama Marked Personal while from 1959 through to 1977 she was a regular on the hit radio show The Navy Lark, a sitcom about life aboard a British Royal Navy frigate named HMS Troutbridge. Other regulars included Leslie Phillips, Jon Pertwee, Judy Cornwell and Ronnie Barker.
In 1981 she was cast in one episode of ATV's serial Crossroads, as a newspaper reporter. It would lead to a much bigger part. In 1982 Heather took on her second, and best-known, Crossroads role as Valerie Pollard. Valerie, a sparkling sophisticated lady with red hair, waltzed into the Crossroads Motel in early 1982 – before Joan Collins as Alexis Carrington put the bitch into Dynasty – as the wife of multi-millionaire businessman J. Henry Pollard.
He cancelled her credit cards and tried to show Valerie the error of her ways by grounding her in Kings Oak. Indignant, she threatened to divorce her powerful husband, but he pointed out that no other man would lavish her with the kind of money and lifestyle he provided. He also, and for a time unknown to Valerie, placed a spy at the motel to monitor his wayward wife. Putting up with her "punishment" for straying with a number of "pretty but brain-dead" boys -as J.Henry viewed them – she took an active role at the motel working behind the bar, possibly the most glamorous motel staff member in the history of the show.
It wasn't long however before Valerie was up to mischief. She bedded engaged Adam Chance (actor Tony Adams) – who had been previously involved with her daughter! Her one-night of lust with Adam was just a game to infuriate J.Henry – the showdown between Adam and Valerie voted one of the most 'iconic' moments in Crossroads' history. The scene showed that Adam could also be a 'super-bitch' on par with his female counterpart.
Reaching millions of people night after night Heather soon became a household name. After Crossroads Heather played Madge Bennett in Thames Television's Family Affairs and Lydia Simmonds – grandmother to scheming Janine Butcher (Charlie Brooks) in EastEnders. Guest roles came in such shows as BBC One daytime serial Doctors, and as Madame Magloire in the movie of Les Misérables.
The news of her passing was released by long-time friend and Coronation Street legend Amanda Barrie on social media.
"Remembering the fabulous Heather Chasen who sadly left us yesterday. She was wonderfully eccentric, gloriously funny, and a very special actress. There'll never be another like her. Will always miss her." – Amanda Barrie