Images rediscovered.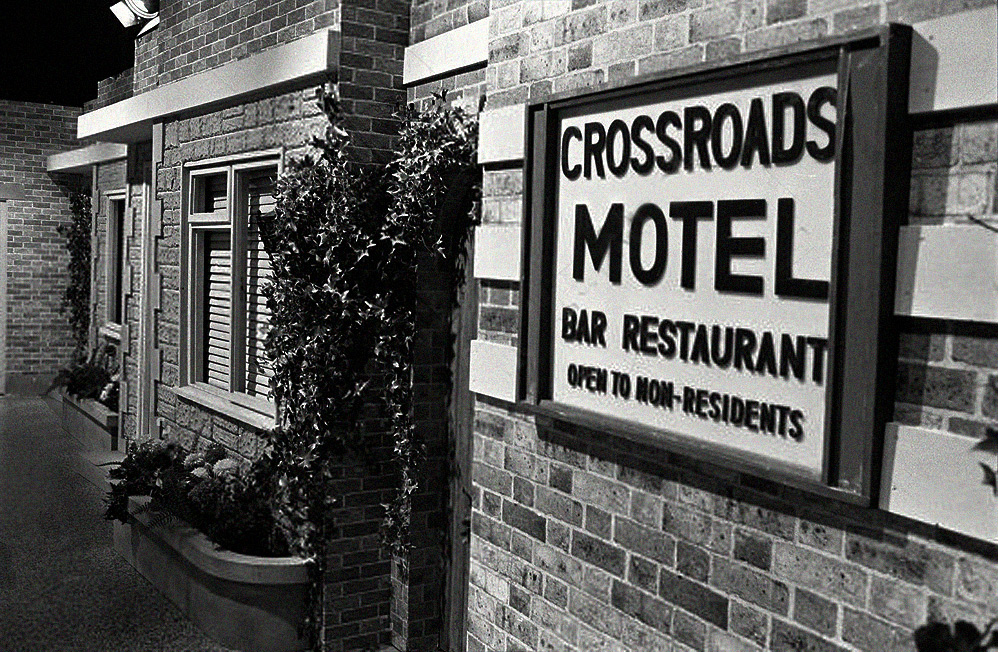 Regulars to the fan club will know that one of our big annoyances concerns episodes and photographs going 'missing' in the 1990s. Several, if not more, ITC   Film copies of episodes were 'misplaced' in circa 1997 – including episode 2000  –  and now only survive as short clips in the 1980s and 90s news reports on the programme or as clips in special retrospectives such as 1986's Open   The   Box (Channel 4) and 1988's Open Air: Crossroads Motel (BBC One).
Photographs were also carelessly cared for by previous owners of the ATV and Central collection. In 1996 the fan club spent a week at Central in Birmingham and was given access to the 'Crossroads archive' which at that time contained all the scripts, press releases, cast database (on filed cards) and 1000s of negatives.
Central kindly allowed us to copy 'as many as we needed' and while the fan club indeed divulged in some pictorial memories – due to time restraints – the majority remained untouched. So it was annoying to learn in 2003 that this collection 'had gone missing'.
In 2007 CAS and new owners ITV Archive united for a search for anything that may be of use. The TV Times archive thankfully turned up a host of duplicate images ATV had sent to them over the years that were digested into both ITV's and CAS' archives, however, the majority remained 'lost'. Until now…  and work by REX Features has unearthed some of the collection.
It appears when archives were closed in 1997 Crossroads and several other ATV programmes had their photo negatives just dumped into unlisted folders   –   some of these have now been rediscovered in the REX archives. REX was given exclusive access to the ITV Archive picture vaults in 2005 and continue to care and market these historic images.
Because of the way the images were 'dumped' REX Features note 'These   images   are   from   unmarked ATV   negative   envelope   files,   displaced   over   the   years due   to   storage   issues,   and   contain   very   little   descriptive   information   (transmission   dates,   episode   numbers,   contributor   details   etc).'
However, it's better than them being 'lost' forever even if the paperwork for these stills has been.