There's plenty of Tony Adams at the Midland General coming to BritBox.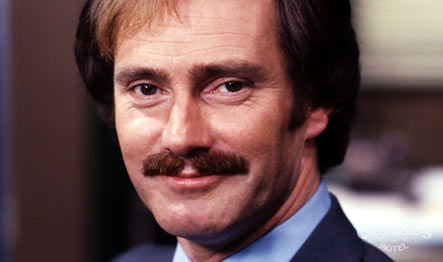 Today the BBC reign supreme with medical sagas but it was ITV that pioneered the format in the UK with the first British hospital saga, Emergency Ward 10, launching in 1957. It ran for a decade but was dropped after an unsuccessful revamp saw the Oxbridge Hospital, near London, go from a cosy story of the everyday lives of the medical staff and occasional patient problem to an Americanised fast-paced serial which didn't fare well with viewers.
Boss of ATV Network, Lord Lew Grade, pulled the plug on the Oxbridge after 966 half-hour episodes, 50 one hour instalments, one spin-off series – Call Oxbridge 2000 and a feature film released in 1959. Grade later admitted axing Emergency Ward 10 had been a mistake… The British General Hospital – which had no connection to the American daytime soap was to be based in a fictional Midland town. Although the programme itself was made at ATV Elstree, where its predecessor had also been produced. It would follow the original, successful, premise of  Emergency Ward 10.
Devised by Max Marquis and Dick Sharpes the story of the Midland General would once again surround the lives, professional struggles and loves of the doctors and nurses – rather than the woes and illnesses of the patents, who would be secondary in storylines to the medical characters.
ATV Network in its 1977 publicity for the show sums it up with this statement: "The programme is not to preach, but to entertain. Within the framework of a fiction series, the private and professional problems of both patients and staff of a large hospital complex are investigated in depth. Sometimes dramatically, sometimes humorously  – but always interestingly."
The formula clearly worked, after 270 episodes, in 1975 General Hospital left daytime and its twice-weekly half-hour slots and headed to Friday nights as an hour-long drama dishing out the usual love triangles, staff rivalry, social issues and weekly medical problems.
Now, via Britbox some of these classic moments can be seen again, and most episodes feature Crossroads regular Tony Adams – best known as the motel's Adam Chance – in his role as Dr. Neville Bywaters.
General Hospital on Britbox
Episode One (1972 series) The very first visit to the Midland General. (daytime half-hour version). However, from information and synopsis, this actually appears to be episode 126 from December 1973 and not episode one from August 1972. Episode 126 features Thomas Heathcoate best known as Uncle Ed Lawton in Crossroads. Episode one features Peter Hill, best known as Arthur Brownlow in the motel saga.
Episode Two (1975 series) – Featuring Tony Adams, Carmen Munroe and Tom Adams. The series has now moved from daytime to primetime and is extended from half-an-hour to an hour. This edition 'Due to Natural Causes' sees an investigation into a death while the hospital awaits a VIP.
Episode Two (1976 series) – Featuring Tony Adams and David Garth. 'All Fall Down' A teacher on a day trip collapses in front of his pupils. Dr Bywaters has to find the cause.
Episode Two (1977 Series) – Featuring Tony Adams and Joanna Van Gyseghem. 'Spectre at the Feast'. A week before Dr. Bywaters wedding to Dr Pennington the couple are sent a 'funeral wreath' from her deceased husband. Episode ends with the wedding of Bywaters and Pennington and a special rearrangement of the theme tune.