Part of a 1978 edition, a full episode from 1981 and Noele Gordon's This Is Your Life have been screened at the latest Missing Believed Wiped event.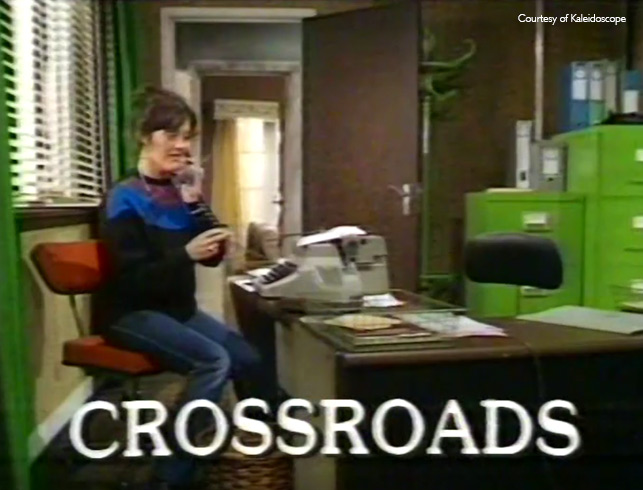 The majority of episodes of Crossroads, after mid-1977, were retained. However several small gaps in places remain. One such gap was the episode directly after Noele Gordon's last episode in November 1981. The edition, 3534, was randomly wiped which was the reason UK Gold started with episodes after Nolly's departure when they began the re-runs in 1996.
The edition sees Jill (Jane Rossington) return to Kings Oak after her rush to Southampton to say farewell to Meg (Noele Gordon) on the QE2 following the character's decision to leave the motel and start a new life elsewhere. The departure of Meg built up over several months of declining relations with co-director David Hunter (Ronald Allen) in both motel business decisions and personal friendship.
David had tried to sell the motel from under Meg to J.Henry Pollard (Michael Turner) in the summer of 1981 when we also learned that Meg had changed her will following the death of son Sandy (Roger Tonge) and was becoming 'frustrated' with life in Kings Oak.
The screening showed Jill return to the motel and inform David that her mother was alive, and Meg had signed over all her shares to her. Other storylines included Benny trying to get his job back at the motel garage, Iris and Ron pondering their future and Sharon Metcalfe starting her final tenure overseeing the Crossroads garage, this time alongside Adam Chance.
An eight-minute part of an edition was also screened. It is believed to be 2968 from 29th June 1978. The footage also includes the Thames Television continuity prior to the part of part one recorded. In this offering, Jim Baines visits the 'in mourning' Meg Mortimer who has locked herself away in her Paxton cottage following the demise of Hugh. Jim has a proposition for the cottage which Meg can't help but decline.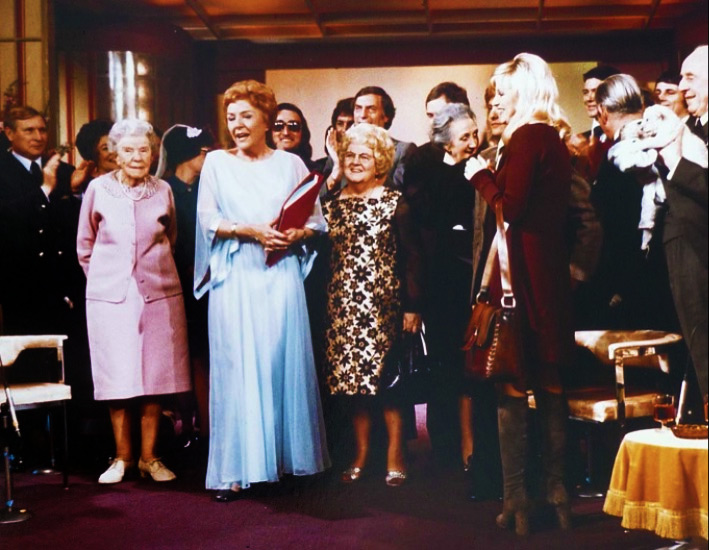 The final Crossroads related find is Noele Gordon's 1973 edition of This Is Your Life produced by Thames Television. A very poor VHS copy was held by fan club mainstay Peter Kingsman for many years, however, the source of the best-quality version remained elusive. This has now been found on a 'Phillips tape'
The finds have been restored and cared for by the archive experts Kaleidoscope headed by Chris Perry, who said on social media of This Is Your Life; "It's a lovely episode. Starts on the Crossroads set and ends with Larry Grayson singing her praises."
These finds were screened at the weekend at the Missing Believed Wiped event at the Midlands Arts Centre in Birmingham.