Actress Margaret Nolan passed away on October 5th it was recently announced.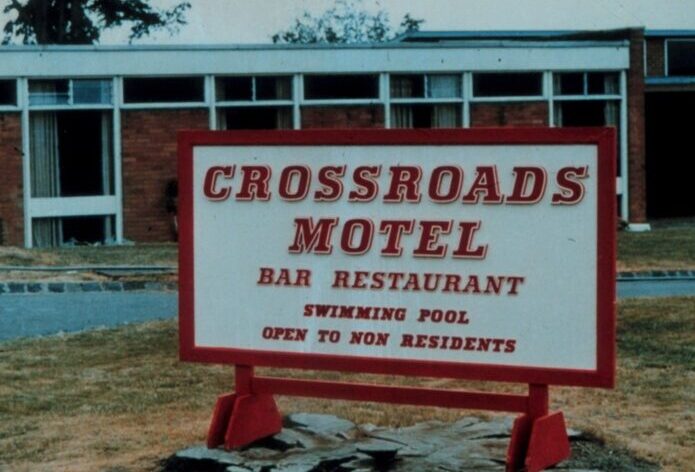 Maggie played an important character in Crossroads – and indeed British Soap Opera as Denise Paget in the serial back in 1983.
Denise was the mother of Nina, who was the first character in serial with Down Syndrome. Befriended by some of the Kings Oak villagers, including Sharon Metcalf (Carolyn Jones) and Benny Hawkins (Paul Henry) the plot covered bigoted views and unfavourable remarks made towards Nina by ignorant villagers, which reached a head at a village hall meeting to discuss the opening of a special needs school.
"Crossroads, unlike other soap operas, has a strong and active social conscience, illustrated by the topical and often controversial subjects it covers" – Central Television press release 1984.
Nina made the headlines of News at Ten when she was cast in the daytime saga, which reached 16 million viewers three times a week. Secretary-General of MENCAP Brian Rix, brother of Emmerdale actress Sheila Mercier, told ITV News at the time he felt the plot would educate and change the view of many through the portrayal of the character in the story,
"Nearly a quarter of the population watch Crossroads… we believe through this dramatic form – Soap opera or not, it is after all drama – the case will be represented cogently and clearly." Adding, "It backs up our contention that mentally handicapped people should be used in real-life situations…. I've no doubt many millions of people will now look on many handicapped children, and adults hopefully, will look on them with far greater favour than in the past."
Central noted that thousands of letters of support arrived at their Birmingham studios concerning the storyline, as well as thousands of pounds worth of toys which were donated to MENCAP.
Margaret is also fondly remembered for roles in the Carry On movies.