Crossroads' David Moran passes away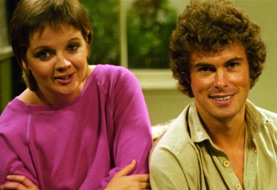 The performer, best known as Kevin Banks from 1980 to 1985, has died. The news was provided to the fan club by friend and former colleague Angela Webb who, of course, played Iris Scott at the same time in the series. Angela remained pals with David as well as Lynette McMorrough who played Kevin's on-screen wife Glenda.
In the serial, the couple struggled to conceive, and the storyline led to 'soap's first test-tube baby' being born in Crossroads in 1984.
The storyline also the subject of punk group The Toy Doll's track Glenda and the Test Tube Baby. Lyrics include;
"Things were looking gloomy and Glenda she was sad, Kevin had been out with Carol Sands, but Glenda she thought surely, it can't be that bad if I had a baby…"
In the series, Kevin was a construction worker who wooed Glenda Brownlow. They, by coincidence, married on the 14th May 1981 – forty years ago yesterday.
Later storylines saw Kevin have an affair with Carol Sands – JoAnne Good. The couple also had a real-life dalliance during their time at ATV. Kevin also, as unemployment in the UK soared, struggled to find work, with several failed attempts at different jobs. In the end, job prospects in Canada saw Kevin, Glenda, and baby Katie Louise depart for sunnier charms in 1985.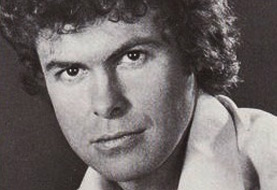 As well as Crossroads, which he first appeared in briefly in 1976 as a postman, David also appeared on LWT's children's series Metal Mickey, BBC One political sitcom Yes, Minster, LWT sketch series Cannon and Ball, and also their education sitcom Mind Your Language.
In 2015 a clip of David as Kevin Banks featured in Russell T. Davies Channel 4 drama Cucumber – Kevin being noted as the soaps' totty in the programme. Having given up acting he worked in his years after soap for HM Customs and Excise in Kent.
David passed away on April 25th 2021 in Lincoln.
"I have just received the sad news our friend David has passed away. So sorry to have to break the news in this way" – Angela Webb, who played Iris Scott in Crossroads speaking to the Crossroads Fan Club
Tributes have been paid on Twitter.
Angela Webb (Iris Scott in Crossroads) sadly informs us this afternoon David Moran (Kevin Banks) has passed away. pic.twitter.com/jFP2nNi9Qy

— Crossroads Fan Club (@motelcrossroads) May 15, 2021