The motel saga joins already established serials Emmerdale and Coronation Street to the Britbox line-up.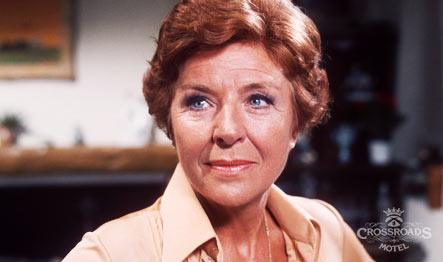 From 1964 to 1988 teatimes were the home of Crossroads the four or five times a week adventures of a motel owner Meg Richardson, her son Sandy, daughter Jill and the lives of her staff at the motel including Amy Turtle and Tish Hope.
The drama was never far away from the ringing of the reception bell with those who travel the Midland road bringing their own stories to the Crossroads Motel as well as the lives and loves of the villagers in Kings Oak.
Starring Noele Gordon, Jane Rossington, Roger Tonge, Ronald Allen and Ann George. Crossroads has been re-screened on UK Gold in the 90s and in 2015 on BCTV in the Midlands.
Also joining the line up is ATV's General Hospital set in a fictional Midlands town, the series follows the romantic and professional lives of its doctors and nurses. The series was seen as a replacement for the 60s hit Emergency Ward 10. The Midland General features Tony Adams, Lynda Bellingham, Brian Capron and Judy Buxton. The show ran from 1972 to 1979. General Hospital has never been repeated since the 1970s.
From July 15th Britbox subscribers can, as well as Crossroads and General Hospital, also enjoy episodes of Take The High Road, Casualty and Brookside.
---
Crossroads Britbox – Inital 10 Episodes
Episode 2660 from December 1976 – David gets frisky with Vera when he discovers her wearing a mistletoe brooch. Benny regales the house with a burst of God Rest ye Merry, Gentlemen while Stan gets a turkey-related shock from Jim.
Episode 2868 from December 1977 – Benny, Carney and Jane rush to the hospital after Maureen is hit by a car. Jane confesses to Sandy that she's having Anthony's love child. Sandy brightens the mood by announcing his engagement.
Episode 2869 from December 1977 – Sandy is still basking in the glow of his engagement announcement. Kate is pleased with herself when Tony asks her out for a meal. Carney and Ed try to cheer Benny up but fail miserably when he announces that Maureen has just died.
Episode 2870 from December – Carney and Ed are concerned for Benny's mental state. Benny visits Maureen's family to break the bad news. Kate asks David if he minds her getting a second job at the casino.
Episode 2301 from April 1975 – Meg and Hugh's big day finally arrives as they tie the knot and bring Birmingham to a standstill.
Episode 3069 – from December 1978 – Christmas day in Kings Oak sees the residents gather at the village church for their festive celebrations. Helen Booth, however, is in a far from merry spirit. Adam Chance and Jill Harvey meet for the first time.
Episode 3235 from December 1979 – Meg Mortimer sings for the motel staff and friends in this Christmas day edition.
Episode 3530 from November 1981 – David and Meg reach a parting of the ways. The motel is engulfed in flames, a day before bonfire night.
Episode 3531 from November 1981 – The motel management and staff are reeling at the destruction of the Crossroads Motel. Meg is feared deceased.
Episode 3533 from November 1981 – Jill gets an unexpected call, that sees her rushing to Southhampton. David begins to worry about Jill's state of mind. Meg makes a surprise return from an assumed firey demise on the QE2.